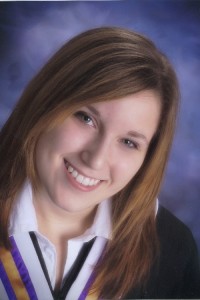 Carlie Scalesse
CATCH ME IF YOU CAN: A ROBOTIC SIMULATION OF PREDATOR-PREY CO-EVOLUTION
Central Secondary School
Behavioural evolution has been a topic of much interest within the scientific field. However, difficulties that arise during the study of the biological evolution of complex organisms, namely its duration, have made studying this an unwieldy process virtually impossible to study in real time. As such, science has turned to artificial life in order to simulate this lengthy process in a shorter time frame. This project aims at determining the efficiency of evolutionary robotics in reproducing the behavioural evolution in a predator-prey co-evolutionary dynamic. Analysis of the results demonstrates that, as hypothesized, an arms race has developed between the predator and prey populations. This arms race lead to the development of actual behaviours used by various species of biological predators. Using evolutionary robotics, a realistic simulation of predator-prey co-evolution has been created. This process can therefore be applied to the study of macro and micro evolution either to better understand evolution, or even to predict it.
| Award | Value |
| --- | --- |
| Intel ISEF Best of Category Award of $5,000 for Top First Place Winner – Animal Sciences | $5000 |