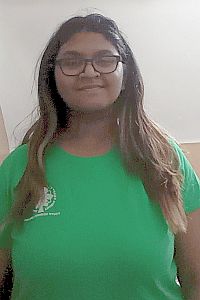 Shaptarshi Momo
How Washing A Mask Affects Its Density
Orchard Park Elementary School
The COVID pandemic saw a large increase of the use of masks worldwide. While surgical masks are more effective, the production rate simply can't keep up with the demand. This has led the Government of Canada to advise the general public to use cloth masks. After contacting both our municipal and the federal governments, we realized that because non-medical masks weren't things of great significance on a global scale in the past, there has been very little research done to test the longevity of it. This experiment looks at just that. How does frequent mask washing affect its thread count?