Mentor Program for YOU.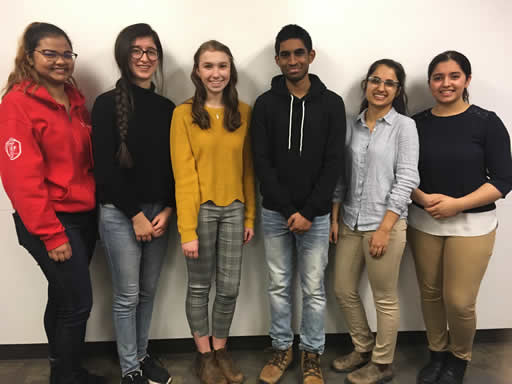 Your Mentors: Tasnia, Sarah, Colette, Nikhil, Neha, Devanshi
All have been to the Canada Wide Science Fair, and are eager to help you with your project
New this year!
The Thames Valley Science and Engineering Fair is launching a new program this year and we would like to invite you all to take part. In previous years, many students have presented excellent work and the committee would like to help you reach your full potential by providing you with additional support.
Alumni of the Canada-Wide and International science fairs have organized a mentorship program consisting of a few sessions between January and March. These sessions will cover some general information on how to complete a strong project, but they will be primarily focused on providing one on one mentorship from alumni to participants. This group of university students is very keen to use what they have learned in their science fair successes to help you complete the best project possible.
Our next session will take place at Western University.
Time: 1:00 pm.
Date: Sunday 3 February 2019.
Place: Room 60 in the University Community Centre.
To sign up please complete this form
If you have any questions please feel free to contact Neha Gulati at ngulati3@uwo.ca.
We strongly encourage you to take part in this program!
Parking: Some lots are free on the weekends. Download the parking map from here.