Mentor Program for YOU.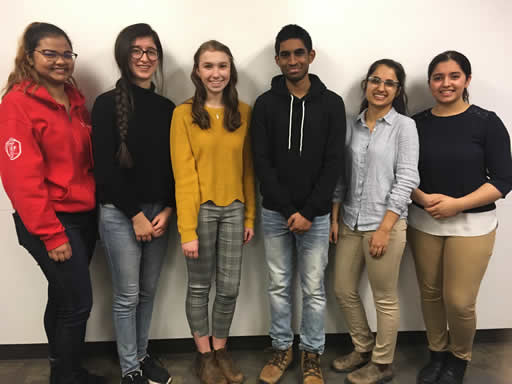 Your Mentors.
All have been to the Canada Wide Science Fair, and are eager to help you with your project
Alumni of the Canada-Wide and International science fairs have organized a mentorship program consisting of interactive sessions to outline the steps to creating a successful project, and also providing one on one mentorship for all interested students, regardless of their level of experience. This group of university students have all had extremely positive science fair experiences that have played a significant role in shaping who they are today as university students, and as a result, they have all been very keen to use what they have learned in their science fair successes to help London youth produce the best projects possible. This outreach program has been designed to invigorate students' interest in the STEM disciplines, regardless of their background in science/engineering or their access/lack thereof to scientific/engineering equipment/resources. Similar to how many of the mentors became interested in science, the undertaking of a science or engineering project can play a role both in academic and personal development for youth.